Campionato Nazionale Contatto Pieno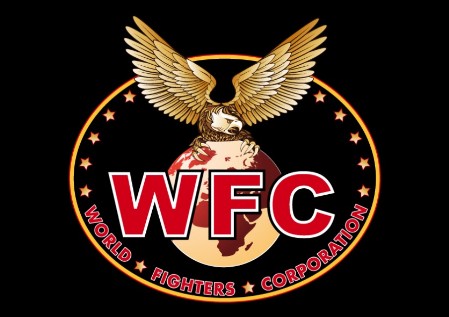 CAMPIONATO NAZIONALE CONTATTO PIENO -
EUROPEAN CHAMPIONSHIP FULL CONTACT
Il Campionato Nazionale e/o Europeo a Conattto Pieno, si svolge su 2/3 ring. Le specialità presenti sono: Free Boxing, Full Contact, Kick Boxing (low kick), K 1 Rules, K 1 Fight Code, Thai Boxe e Muay Thai. Classi D, C, B e A. Iscrizione gratuita, nessun premio in denaro. Al vincitore verrà assegnato il Titolo di Campione Nazionale o Europeo e la relativa cintura. Premiazioni per il 2°, 3° e 4° classificato.
Gli atleti non affiliati a W.F.C. dovranno versare la somma di €. 15,00 per acquisto di Licenza o Budopass con validità di 12 mesi.
Ogni team può proporre uno o più arbitri, per il quale non è previsto alcun rimborso. Previsto anche il Torneo di Combat Wrestling codto d'iscrizione €. 20,00. Per ulteriori informazioni, scrivi a wfcitalia@gmail.com
The European Championship Full Contact, will take place on 2/3 ring. The participating styles are: Free Boxing, Full Contact, Kick Boxing (low kick), K 1 Rules, K 1 Fight Code, Thai Boxe and Muay Thai. Free enrollment, no money rewards. The winner will be awarded the title of Europen Champion and will receive the appropriate belt. Prizegiving for the 2nd, 3rd and 4th place.
Athletes not affiliated with W.F.C. must pay the sum of €. 15.00 for the purchase of a License or Budopass valid for 12 months.
Each team can propose one or more arbitrators, for which no reimbursement is foreseen. Also scheduled the Combat Wresling Tournament with registration fee €. 20,00. For more information, write to wfcitalia@gmail.com.
Le Championnat Européen de Plein Contact se déroule sur 2/3 Ring. Les spécialités sont: Free Boxing, Full Contact, Kick Boxing (low kick), K 1 Rules, K 1 Fight Code, Thai Boxe et Muay Thai. Classes D, C, B et A. Inscription gratuite, pas de prix en argent. Le gagnant recevra le titre de champion d'Europe et la ceinture correspondante. Prix pour la 2ème, 3ème et 4ème place.
Athletes not affiliated with W.F.C. must pay the sum of €. 15.00 for the purchase of a License or Budopass valid for 12 months.
Chaque équipe peut proposer un ou plusieurs arbitres, pour lesquels aucun remboursement n'est prévu. Également prévu le tournoi de combat Wrestling avec frais d'inscription €. 20.00. Pour plus d'informations, écrivez à wfcitalia@gmail.com
COMBAT WRESTLING
Trials Italia
(formula di GRAPPLING che non trascura la lotta in piedi)
The beginnings
Combat Wrestling is Japan's version of Submission Wrestling. Unlike the popular forms of Free-
style or Greco-
Roman; Combat Wrestling is a hybrid form of wrestling in which a match can end via points or 'tap out' due to submission hold. The founding father of Combat Wrestling is Kiguchi Noriaki. A decorated Freestyle wrestler, Kiguchi won the 1969 US Freestyle Wrestling Championship. In the same year, the legendary Kiguchi also had a hotly contested match with American Wrestling icon, Dan Gable in Gable's hometown of Waterloo, Iowa. It would be one year later in 1970, that Kiguchi first started teaching classes out of his basement before taking his system to the Super Tiger Gym in the 80's. The Super Tiger gym was founded by Satoru Sayama. Sayama a former professional wrestler and graduate of the New Japan Pro Wrestling Dojo, was a student of Pro Wrestler and legitimate shooter (Catch Wrestler) Karl Gotch. Sayama established the style of SHOOTO; which at the time was a revolutionary style dubbed as 'New Martial Arts'. Together, Sayama and Kiguchi would go on to evolve SHOOTO into a Mixed Martial arts promotion pre-
dating the UFC.
The 1990's and the Birth of "No Gi Submission Wrestling"
In the early 90's, Kiguchi began running tournaments for his brainchild Combat Wrestling. Many Japanese MMA pioneers (Rumina Sato, Hayato 'Mach' Sakurai, Takanori Gomi, Masakazu Imanari and many more) would 'wet their feet' in Combat Wrestling tournaments. It was Kiguchi's revolutionary ruleset and point system that appeals to a wide variety of grappler's specializing in different arts. Specifically, the absence of Pins in BJJ, the restrictions of chokes in Sambo or Footlocks in Judo enforces the practitioners of these arts to strictly adhere to a specific path of victory for each of these arts; thus stylizing the practitioner. However, in Combat Wrestling practitioners of Sambo, Judo, Catch Wrestling, Wrestling and BJJ could all equally find paths to victory with the point-
system and ruleset. An innovator, Kiguchi essentially developed the first form of "No-
Gi' submission wrestling, a sport that has blown up internationally with organizations and tournaments like ADCC, which in modern day is often dubbed the "Olympics of Grappling".
From Recession to Renaissance
In the mid 2000's Combat Wrestling would see a bit of a recession. With the rapid growth of Mixed Martial Arts in Japan, less competitors entered the grappling arena, instead choosing to get their starts directly on the MMA circuit. As a head coach and trainer, Kiguchi's time also went to helping his students at his renowned 'Kiguchi Dojo". The academy housed highly successful pupils such as Hayato Sakurai, Takanori Gomi, Genki Sudo and Rumina Sato to name a few. In 2014, Combat Wrestling would experience at the beginnings of a renaissance when Kiguchi gave his full approval to take Combat Wrestling to an international level. With Kiguchi's blessing, the president of the Japanese Combat Wrestling Federation, Masa Yoshizawa and Bulgarian, Ivaylo Ivanov, founder of the International Federation of Combat Wrestling set out to take the sport to the next level. Yoshizawa and Ivanov were both products of the Tokyo based SK Absolute gym, an academy known for its stable of Russian and Japanese grapplers and fighters. Ivanov first began experimenting with the adaptation of a No Kurtka(Sambo Jacket) ruleset in 2013, and has since rapidly progressed it into a series of national and international tournaments and qualifiers.
IN ITALIA:
Presidente: Enzo Lamacchia
DT Nazionale: Fabio Tumazzo
Nel 2015 Dino Fuoco organizzò i Trials Nazionali a Figino (MI) da cui emerse la prima squadra che partecipò ad un evento internazionale di Combat Wrestling. Nel 2017 Andrea Milano dopo aver partecipato agli Europei di Londra ha fondato l'Associazione Combat Wrestling Italia affiliata alla FICW. Nel 2018 ha organizzato i nuovi Trials Italiani per selezionare la Nazionale che ai Campionati Europei di Romania si classificherà terza grazie all'oro di Andrea Milano nei Veterans +100kg, all'oro di Matteo Foti nei 90kg, all'oro di Tommaso Foti nell'assoluto -
80k, all'argento di Antonio Convertino nell'assoluto + 80kg, ed al lavoro all'angolo dell'attuale Direttore Tecnico della Nazionale Fabio Tumazzo. Con la benedizione del neo-
presidente del CW Italia Enzo Lamacchia il 15 Marzo si svolgeranno i prossimi Trials Nazionali.
LE ORIGINI:
Il COMBAT WRESTLING è la versione Giapponese del GRAPPLING. Diversamente da quelle olimpiche – stile libero o greco-
romana – il CW è una forma ibrida di lotta dove un incontro può finire per vantaggio di punti o "battendo con la mano" per sottomissione.
Il padre fondatore del CW è Kiguchi Noriaki, un decorato lottatore di lotta stile libero. Nel 1969 Kiguchi vinse il campionato di lotta stile libero degli Stati Uniti. Nello stesso anno, il leggendario Kiguchi ebbe un contestato incontro con l'icona della lotta Americana, Dan Gable nella città natale di Gable, Waterloo, Iowa.
L'anno seguente, nel 1970 K. comincio' ad insegnare a classi fuori del suo scantinato prima di portare il suo sistema alla "Super Tiger", famosa palestra negli anni 80. La Super Tiger fu fondata da Satoru Sayama (Tiger Mask). Sayama è un istruttore di pro wrestling dopo essere stato uno studente del leggendario lottatore di Catch Karl Gotch. Sayama sviluppo' lo SHOOTO che al tempo fu uno stile rivoluzionario, la nuova arte marziale giapponese.
Insieme Sayama e Kiguchi continuarono a far evolvere lo SHOOTO in direzione dell'MMA e dell'UFC.
Gli anni 90 e la nascita del NO-
GI Submission Wrestling
Nei primi anni novanta, K. iniziò ad organizzare tornei sportivi per promuovere la sua idea di CW. Molti pionieri di MMA (Romina Sato, Hayato "Mack" Samurai, Takanori Gomi, Masakazi Imanari e molti altri) "bagnarono i loro piedi" nei tornei di CW. Quelle messe a punto da K. furono un insieme di regole rivoluzionarie. Il sistema di punteggio cui si rifa' è stato preso da una ampia varietà di differenti arti lottatorie. L'assenza dell'uso delle gambe per proiettare nella grecoromana, l'esclusione degli strangolamenti nel Sambo o delle chiavi alle gambe nel Judo e nel BJJ, costringe i praticanti di queste Arti ad aderire interamente ad una specifica strategia di vittoria per ciascuna di queste Arti.
Invece, nella formula di grappling CW i praticanti di lotta Sambo , Judo, Catch, Stile-
libero e Greco-
romana, e BJJ potrebbero tutti ugualmente trovare percorsi di vittoria simile al loro sistema punti e regolamento. L'innovatore K. essenzialmente sviluppo' la prima forma di NO-
GI Submission Wrestling/Fighting/Grappling, uno sport che è esploso internazionalmente con organizzazioni e tornei come ADCC che ad oggi è considerato la "olimpiade del Grappling".
Dalla recessione alla rinascita:
Nella metà degli anni duemila il CW vide un po' di recessione. Con la rapida crescita in Giappone delle Mixed Martial Arts, sempre meno competitori entrarono nell'arena della lotta, preferendo cimentarsi direttamente sul circuito MMA.
Come Presidente e allenatore K. aiuto' i suoi studenti presso la rinomata palestra "Kiguchi". L'accademia ospitò allievi di grande successo tali come Hayato Samurai, Takanori Gomi, Genki Sudo e Rumina Sato per citarne alcuni. Nel 2014, il CW fece esperienza di una nuova rinascita quando K. diede la sua approvazione a portare il CW ad un livello Internazionale. Con la benedizione di K., il presidente della Federazione di CW Giapponese Masa Yoshizawa e quello Bulgaro, Ivanylo Ivanovic, fondarono la Federazione Internazionale di Combat Wrestling. Avevano intenzione di portare lo sport ad un livello successivo. Yoshizawa e Ivanov erano entrambi prodotti della palestra di Tokyo "SK Absolute", un'accademia conosciuta per la continua frequentazione di forti lottatori e combattenti Russi e Giapponesi. Ivanov fu il primo che inizio' a sperimentare un adattamento del CW al sambo no-
kurtka (no gi) nel 2013 e da allora il regolamento si è rapidamente sviluppato in una serie di tornei nazionali ed internazionali.
LINK SITO:
http://combatwrestlingitalia.blogspot.com/